Women Scrub | Sky Blue | Scrub Top with Collar in Military Style with Studded Shoulder Strap | Folded Pant Style Bottom | Pink Drawstrings | Stretchable | Multiple Pockets
₹2,499.00
5 ⭐⭐⭐⭐⭐
Women's Sky Blue color Scrub with collar in military style with crystal button at the shoulder. Scrub bottom is folded pant style with pink drawstrings. Looks super trendy yet highly comfortable and light weight, soft feel 24 hour long wear, its easily washable at home, easy to dry and can be used without ironing. Comes with a metal Doctor's logo, available in different sizes.
Colour : Sky Blue
Fabric/ Material : Butter Stretch
Net Quantity : 2pcs (One Top and One Bottom)
Freebies : Metal Doctor's Logo
Size Chart
This item:
Women Scrub | Sky Blue | Scrub Top with Collar in Military Style with Studded Shoulder Strap | Folded Pant Style Bottom | Pink Drawstrings | Stretchable | Multiple Pockets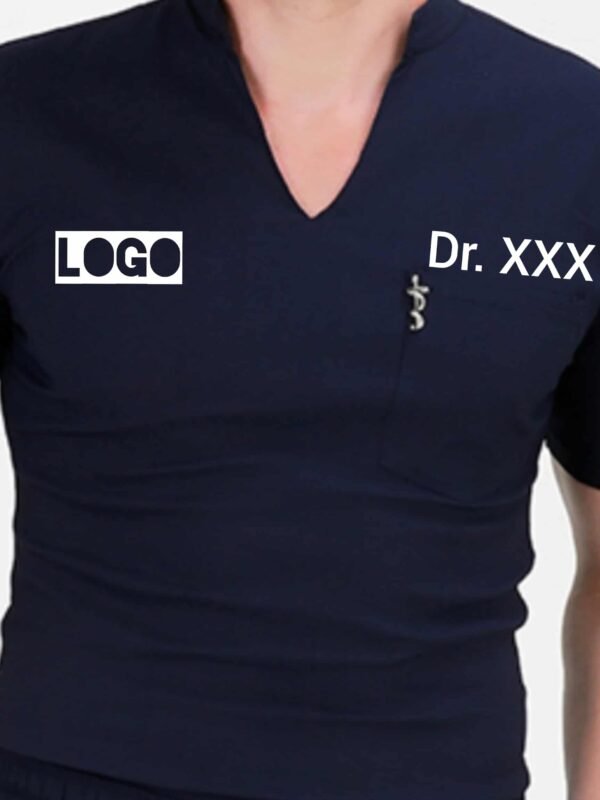 Information
Information
SHIPPING:
We currently offer free shipping to India on all orders over ₹1000.
REFUND POLICY:
You are eligible for a full reimbursement within 14 calendar days after the delivery of your product if it is returned in its original state of delivery. After the 14-day period, you will no longer be eligible and won't be able to receive a refund. We encourage our customers to try the product (or service) in the first two weeks after their purchase to ensure it fits their needs.
RETURN POLICY:
If you did not like the product for some reason, please return it to us in the state in which you received it.
CANCELLATION POLICY:
For any unforeseen reasons, we are providing you with the option for cancelling the order till the first 12hours after the purchase. The product once shipped cannot be cancelled and can only be returned/refunded.
ASSISTANCE:
Contact us on +91 89762 19981, or email us at info@sashafe.com.
IMAGE DISCLAIMER:
Despite every effort to provide accurate images of each product's colour and design, actual colours and design may vary slightly, due to different device screen settings, the lighting in the installation location, slight differences in product finishes over time and other factors.